Miami Beach Meetings
Inspired by Nature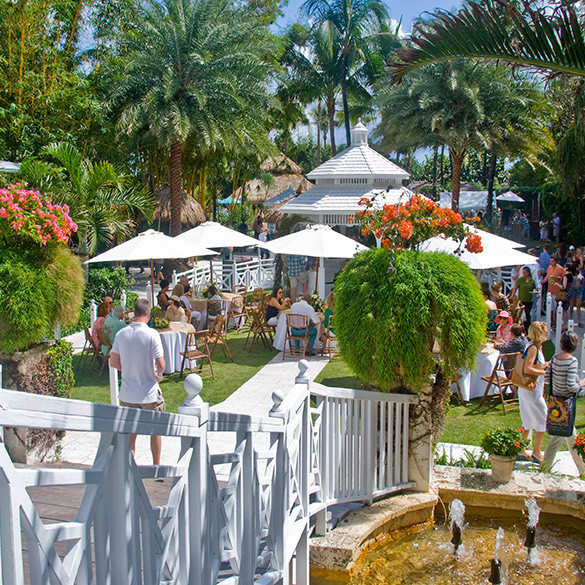 Connect Sustainably
As an environmentally friendly hotel we can assist with organic menu development, sourcing alternative transportation or green convention suppliers, and facilitating the organization of purposeful team-building activities.
For more information on our sustainability program, please click here.
Planners Love The Palms
I would like to thank you all for making sure our AMS Regional Meeting was a success! Everything went extremely well from the AV team to the catering team for accommodating all of our requests. The level of service and attention to detail at The Palms continues to set you apart from other hotels in the area!

- Levi Strauss & Co.
March 2018

Thank you so much for all of your hard work leading up to and throughout the event last week. Our colleagues have been ranting and raving about the hotel, the food, and the atmosphere. It is thanks to all of you that the event went off without a hitch and was enjoyed by all. We look forward to partnering with you again!

- AXA XL
November 2019

Throughout the planning process, [the sales team], have been extremely helpful, responsive, and accommodating to our requests. They were a joy to work with over the past few months. They made certain that our conference was set up for success before guests even arrived, and they were on hand to help as needs arose real-time as well. Several of our guests experienced travel issues and delays due to weather, and [the sales team] went out of their way to be helpful and find solutions for a stressful situation. We had a wonderful conference thanks in large part to their work!

- Faith Angle Forum
March, 2022

I wanted to thank you once again for an impeccably executed event. Clients and employees alike were impressed by the quality of service and foods provided. Everyone on your team was helpful, understanding, and available, which made for a successful meeting.

- Kohler
November 2019

The hotel staff exceeded our expectations. Special thanks to everyone who helped make our event a huge success. This is our 4th year at your property and we felt a warm welcome from your staff during this entire week. Every staff member was attentive, kind, and professional. Thank you for such outstanding service.

- SAP Digital Supply Chain
February 2019

Everything was amazing, everyone raved about the food, (myself included!), and the location of the room and how it opened to the terrace for our meals was just perfect. Thank you for all your help to make our event successful. Your location will definitely be one we keep on file for future events.

- National Geographic Learning
January 2018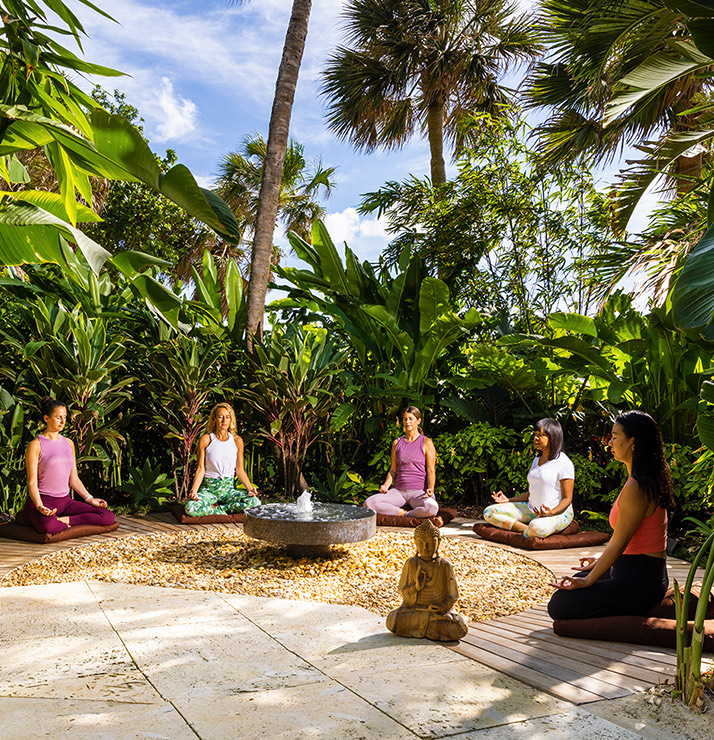 Spotlight on South Beach
The Palms Hotel & Spa has created a distinctive place to convene in one of America's most beautiful and vibrant cities, Miami Beach. Located directly on the beach and just twelve miles from the airport, these Miami Beach meeting rooms are located near the Miami Beach Convention Center, scenic Ocean Drive, and trendy Lincoln Road.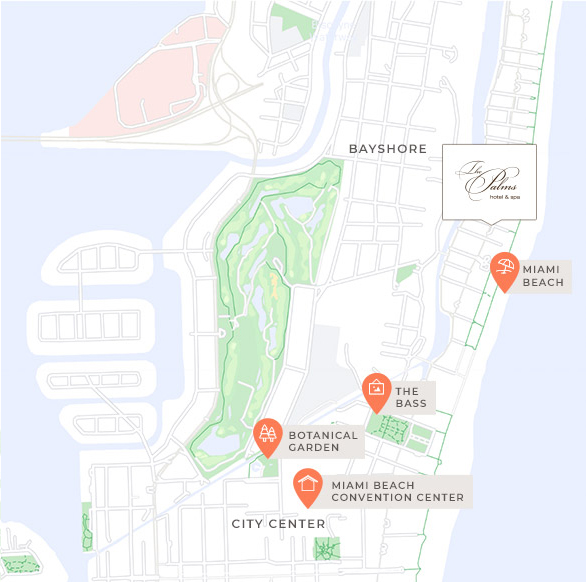 Environmental
Awards & Accolades
As one of Cvent's Top 25 U.S. Independent Meeting Hotels under 10k sq. ft. of meeting space and Northstar Meetings Group Stella Awards Gold and Silver Medal recipient for 'Best Green Initiative' in the Southeast, you can rest assured that your meeting success is guaranteed at The Palms.